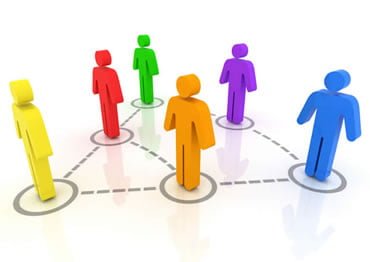 Key Opinion Leaders can be crucial for healthcare and pharmaceutical companies. Respected in their field, these "thought leaders" are usually highly experienced and qualified physicians who influence their peer's medical practice through articles they write or presentations that they give. It's common that pharmaceutical companies engage KOLs during the drug development process, as they can provide advocacy and valuable marketing feedback.
Physicians often have to choose between a wide range of drug options for their patients, and often turn to key opinion leaders for knowledge, advice and guidance on pharmaceuticals, healthcare products and treatments. The credibility that KOLs possess is valuable and hugely desirable for pharmaceutical companies who wish to develop and distribute new medications. KOLs establish this credibility through years of experience and qualifications.
KOLs are incredibly important for medical and pharmaceutical companies, forming a critical part of any marketing plan. KOLs have a lot to add to a pharmaceutical marketing campaign, whether it's bringing scientific studies into focus or creating an academic buzz for a particular product. Often this discourse can begin years before a drug or other product is brought to the market. KOLs can help establish the need for a drug, skew clinical trials in the products favour, downplay the side effect, neutralise critics.
KOLs Online
Leveraging the influence of a key opinion leader is a complicated process which requires an understanding of the KOL's contribution to their industry or specialism, the ability to identify and understand their existing collaborations and relationships, as well as their degree of involvement with various institutions and organisations.
Often KOL management is based on the lifecycle of a product; KOLs involved in clinical trials might be emphasised in the early stages of a product's life, followed by KOLs with publications at a later stage. Whatever credentials the KOL has, there are various ways of promoting them online, whether they are academic publishers or involved in clinical trials.
Google Scholar
Google Scholar is a subset of Google which allows users to search specifically for scholarly material online. GS locates journal articles, theses, dissertations, books, reports, papers and research materials from a wide range of sources including academic publications, professional societies, institutional repositories and databases. It's a great place for physicians and medical professionals to find information about specific products and treatments.
Publishers of scholarly works can apply to have their site included in Google Scholar search, as long as some criteria are met, including providing an abstract of each work to non-subscribers. Libraries and publishes of textbooks can also have their content indexed on Google Scholar and Google Book Search.
Google Authorship
Google author tags were rolled out in mid-2011, and they enable websites to identify authors of content on their site and across the web. Webmasters just need to add simple tags to content which associates it with Google+ profiles. Google+ profile pictures are displayed alongside authored search results, along with a link to see more content written by this author. It gives visibility to authors in the search engine results pages (SERPs) and presents a great opportunity to utilise KOL relevancy and authority to promote search results on Google.
It's through Google+, Google Authors, +1s and Google local pages that the search engine is increasingly becoming a social network. Ensuring good placing and visibility on Google is now not simply SEO – it's about building a community of engaged audiences just like other social media activity. It's thought that some sort of "author rank" will be introduced to identify the relevance and authority of various authors.
Twitter
Twitter is not the most relevant social network for healthcare and pharmaceuticals, but it is the most timely. On Twitter important real-time communications develop around news events and current affairs. This could include breaking news around clinical tests and new products in development.
Media-savvy individuals use Twitter because they know it is the best way to reach certain individuals who might be less likely to respond to an email.
LinkedIn
LinkedIn gives marketers the ability to connect with specific groups of people by employer, job title, location, gender and age. The difference in LinkedIn is that most of its users use the site in a professional capacity, and it's not just used for HR and recruitment; discussion groups debate industry news and developments…
Posting in relevant discussion groups can create a conversation about a product, service, treatment, and KOLs can "weigh-in" on the subject with their professional credentials laid bare for the world to see. Professionals get taken seriously on LinkedIn.
HARO
HARO stands for Help a Report Out, and is an email service which helps reporters and journalists find sources for their stories. It's the ideal opportunity for key opinion leaders to recommend products, services, treatments and "weigh-in" on important issues facing the associated industry. 30, 000 members, including journalists from the New York Times, ABC News and the Huffington Post, have all used HARO to find sources for their stories.
The HARO email goes out daily, so marketers should have a look when they can if they don't want to miss out on free PR and media opportunities.
https://www.geneticdigital.co.uk/wp-content/uploads/2021/06/logo-hex.png
228
800
Damon Lightley
/wp-content/themes/enfold-child/logo-01.svg
Damon Lightley
2012-09-11 12:37:04
2021-06-07 16:54:12
Leveraging KOLs Online